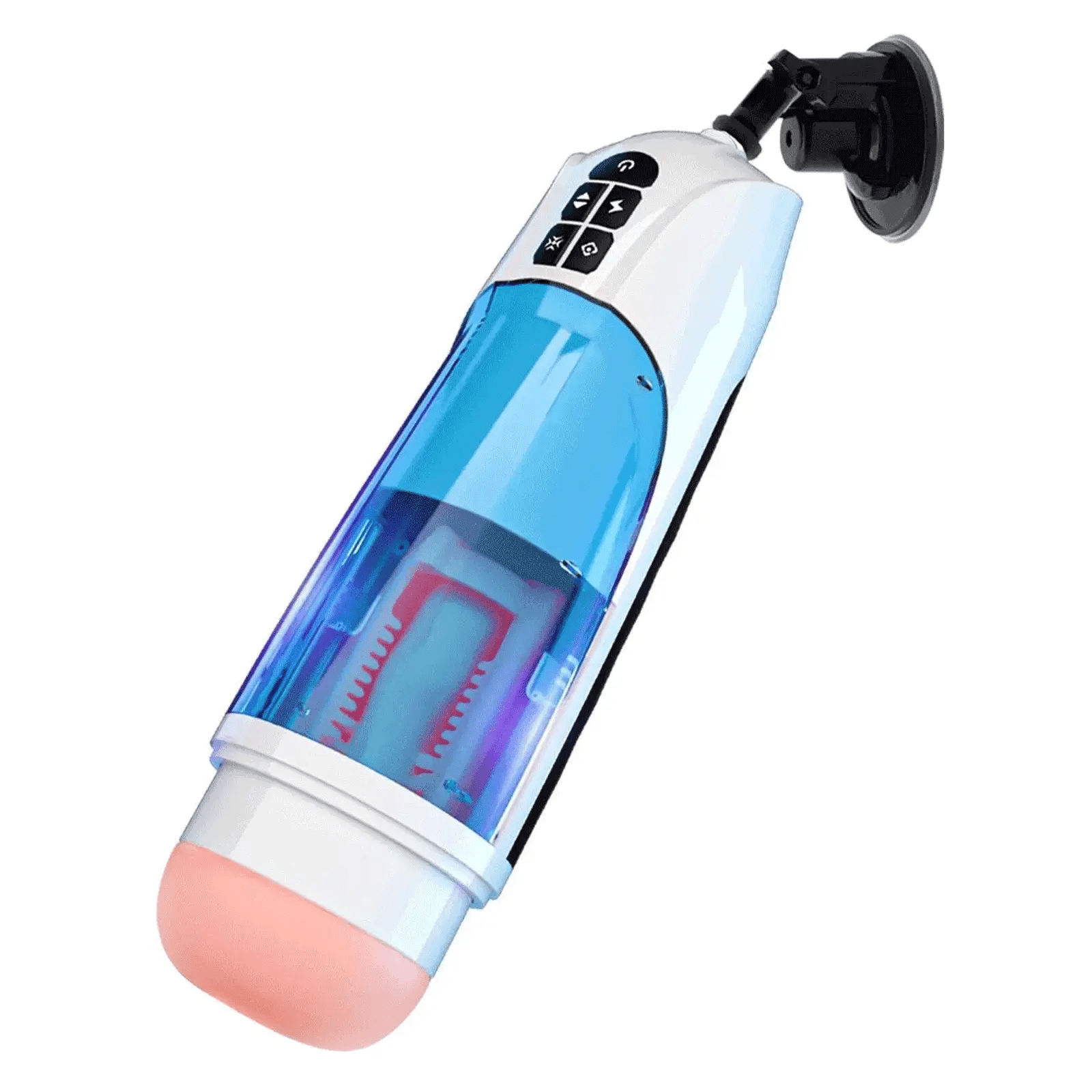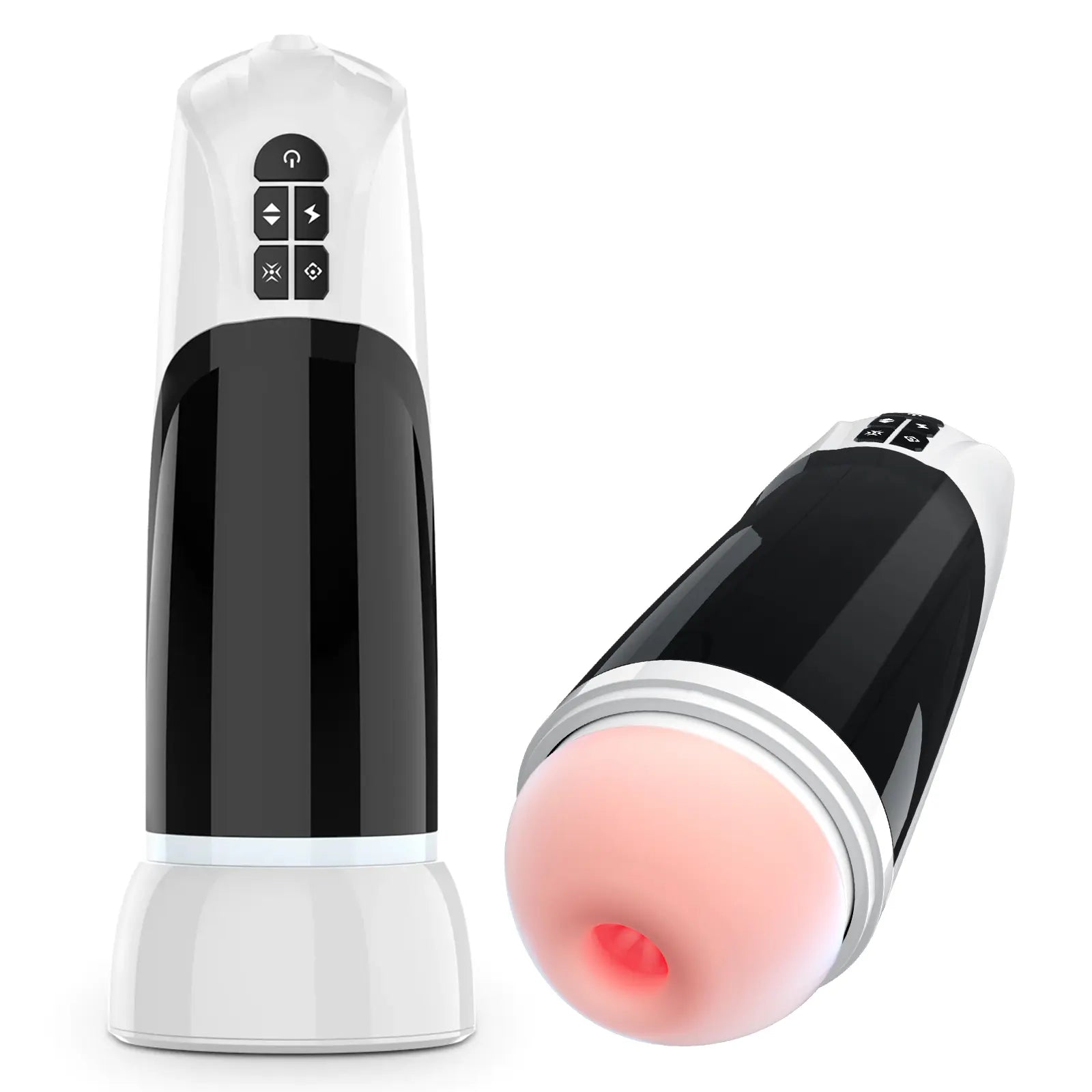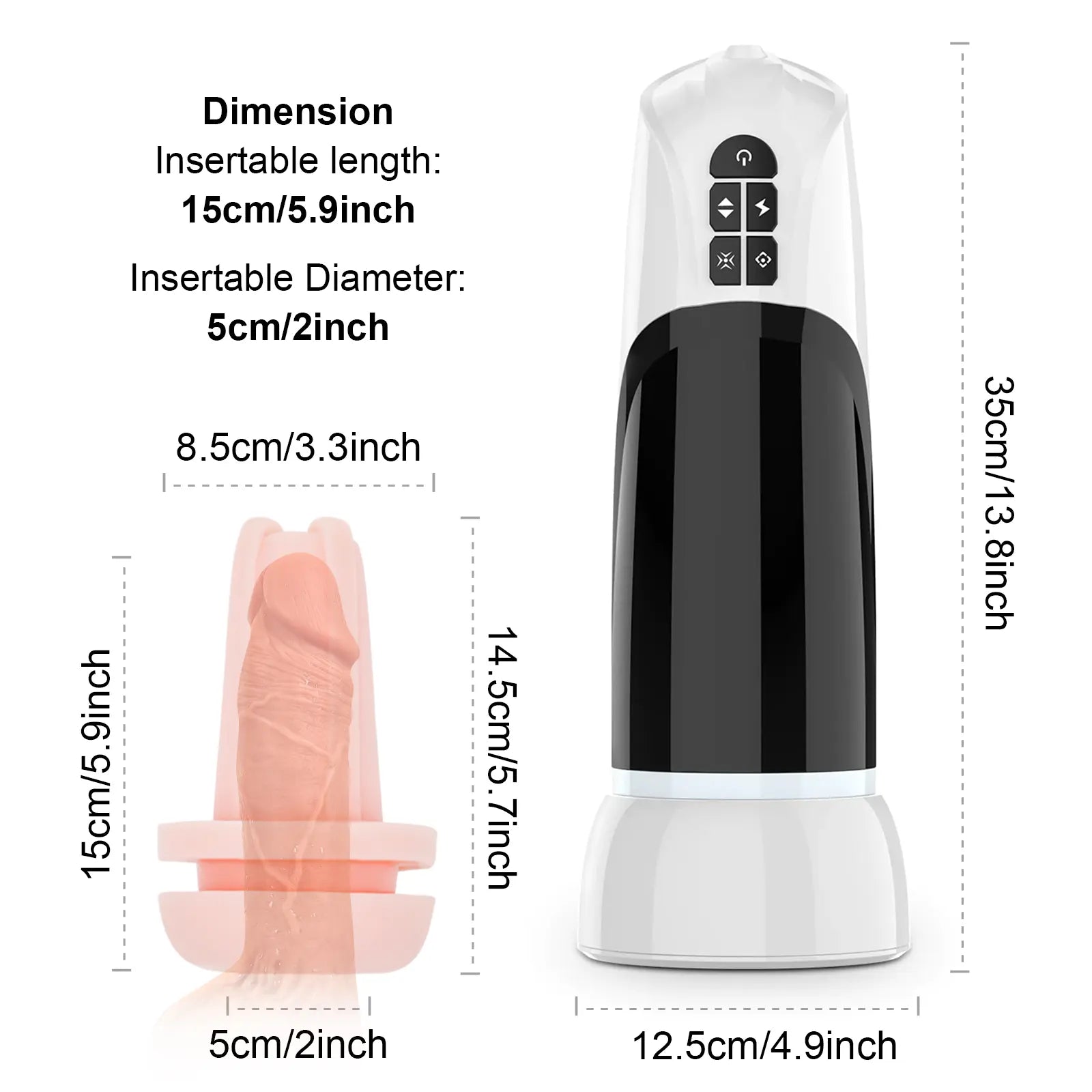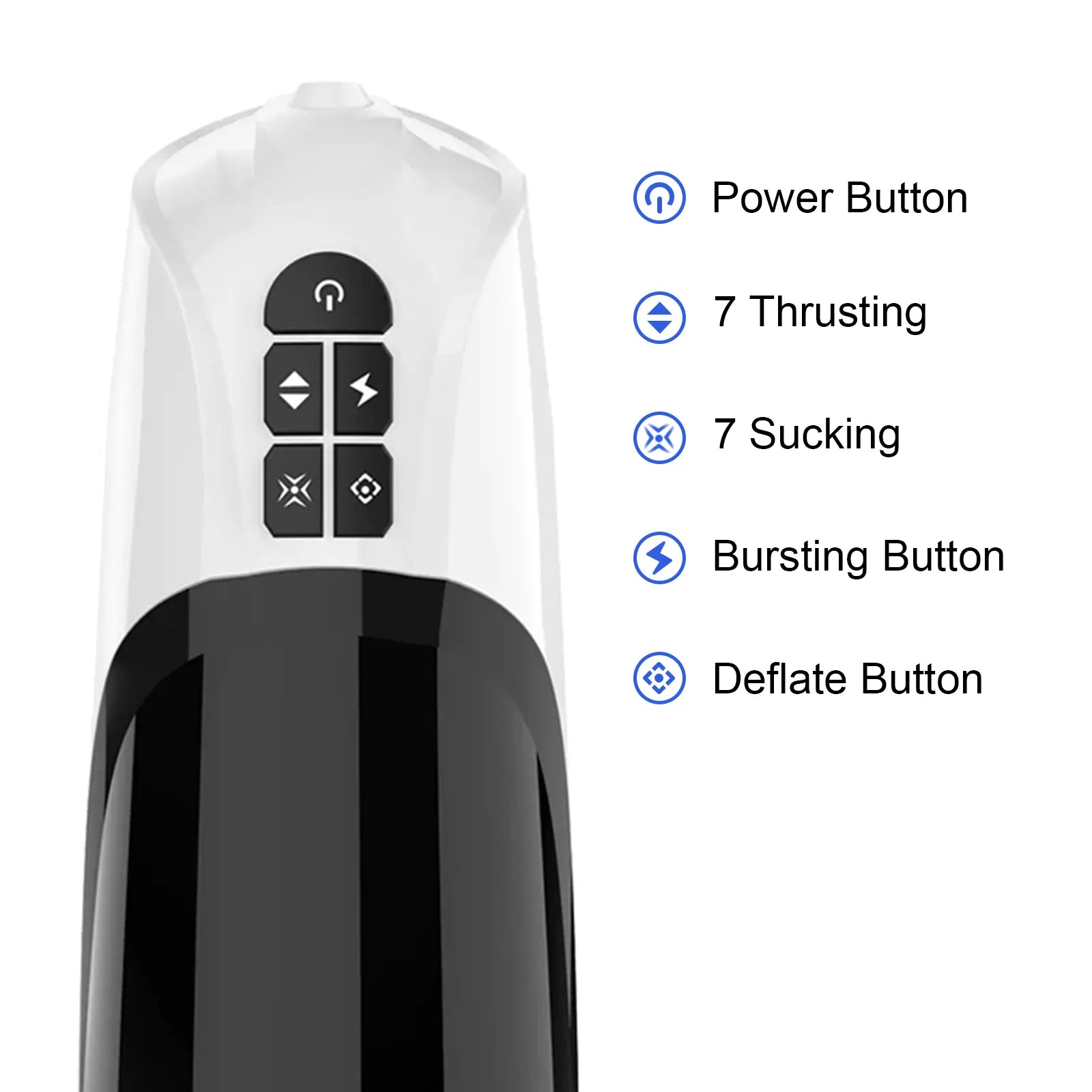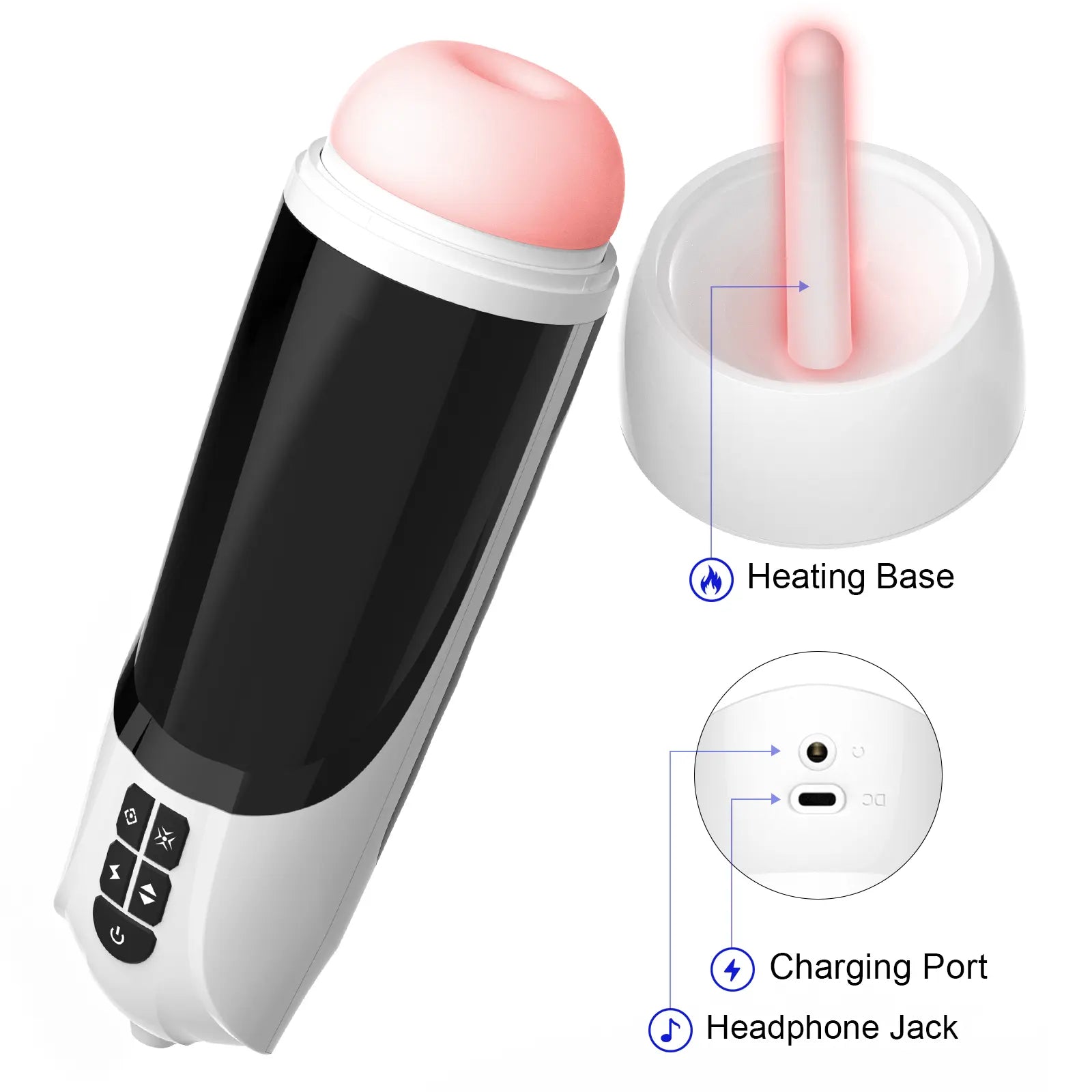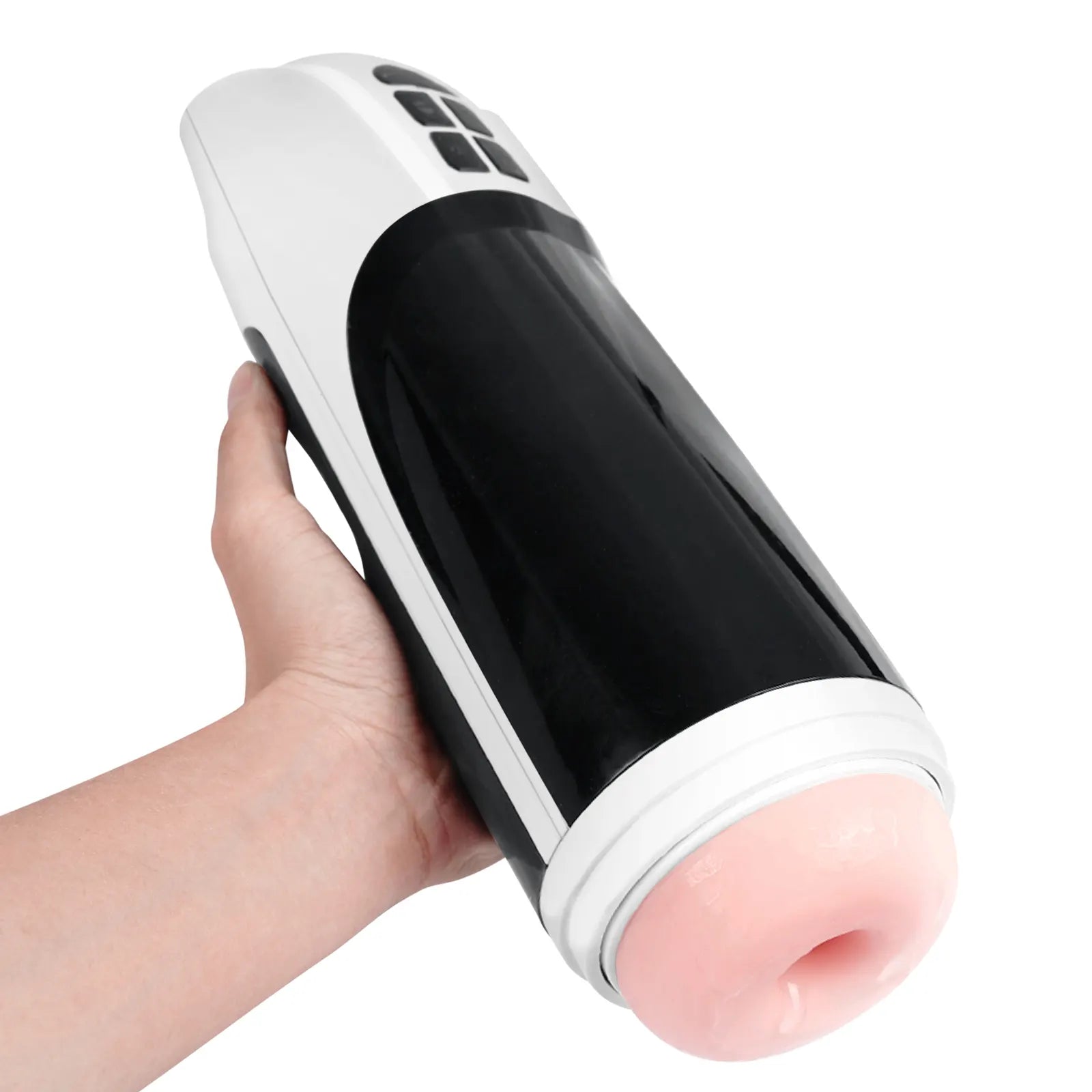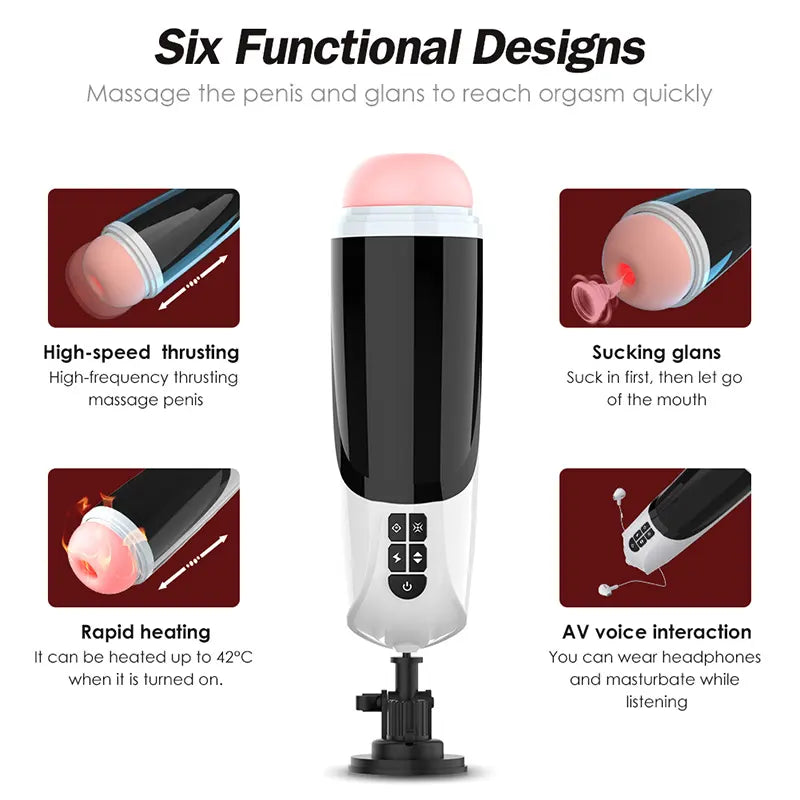 6-in-1Huge Size Hands Free Thrusting Male Stroker With Heating Base
Low stock (7 pieces remain) will be shipped within 12 hours
*
Order will be shipped within 6-12 hours.
Order will be shipped within 6-12 hours.
Standard shipping: (3-5 Days)

60 Days Free Return & Exchange
100% Discreet Package

100% Satisfaction Guarantee
Fraud Prevention: Your Payment is Safe & Secure.
Instruction To XT4
Fecture:
Huge size upgraded male stroker, your best sex choices.
7 frequency fast stroking, you can enjoy a variety of thrilling.
One Click to Climax, Get the strongest burst mode.
3D sexy moaning, as if really immersive!
Realistic channel, makes you feel like you are having sex.
Insertion 6.1″depth, 0.9″(D), No need to worry about your size!
USB magnetic charging, Enjoy it anytime, anywhere.
Specification:
Material: ABS+TPE
Weight: 2.2 lbs
Waterproof: No
Charging Time: 4 Hours
Run Time: >60 Mins
Mute: 60 DB
Package Included:
Masturbation cup *1
Suction wall mount *1
Charging cable *1
Heating base *1
Headphone *1
Manual *1
Great Product!
I cant emphasize how amazing the toy is. I wish I bought one earlier. I think every man needs to have one. It provides a wonderful alternative to the old fashion way. The toy has a plethora of modes to match your sensitivity between the vibration and gripping modes. You can use them at the same time or on their own. I think one of the interesting parts of it is the heater. I never thought about a toy having that mode. Its great. Its easy to clean. The sleeve is soft but thick, so you dont need to fear ripping it every time you remove it to clean. I think what separates this auto stroker from the ones you get on most sites is the wall mount. It has changed everything, to say the least Very fun and allows for creativity and a genuine hands-free experience. The wall mount in addition to the auto stroker elevates this toy into being a tool every guy needs, especially at this price
This is a reply by the admin
This thing gets me off hard, and quick. If you get as little aggressive it changes directions instead of slowing, or stopping.
Very nice piece of equipment with great choices for stroking and suction.
Careful, this thing will suck the soul right out of you! Just attach it to a wall, sit back, keep your hands relaxed behind your head & let this toy do all the work. The thrusting added with the suction gets me to a throbbing orgasm rather quickly. Get it. Its worth it